Had a wonderful conversation with a Kaneohe resident tonight - we started talking about the state hospital and afterwards, she gave me some valuable information about a briefing she recently attended regarding Rat Lungworm disease and I thought I'd pass it along.
For those that use their computers to get data, click this link and read up!
Department of Health Fact Sheet
I'd hate to simply summarize the the things I learned today because it's too important and I don't want to miss something. So here's a start and make sure you protect yourself and your keiki.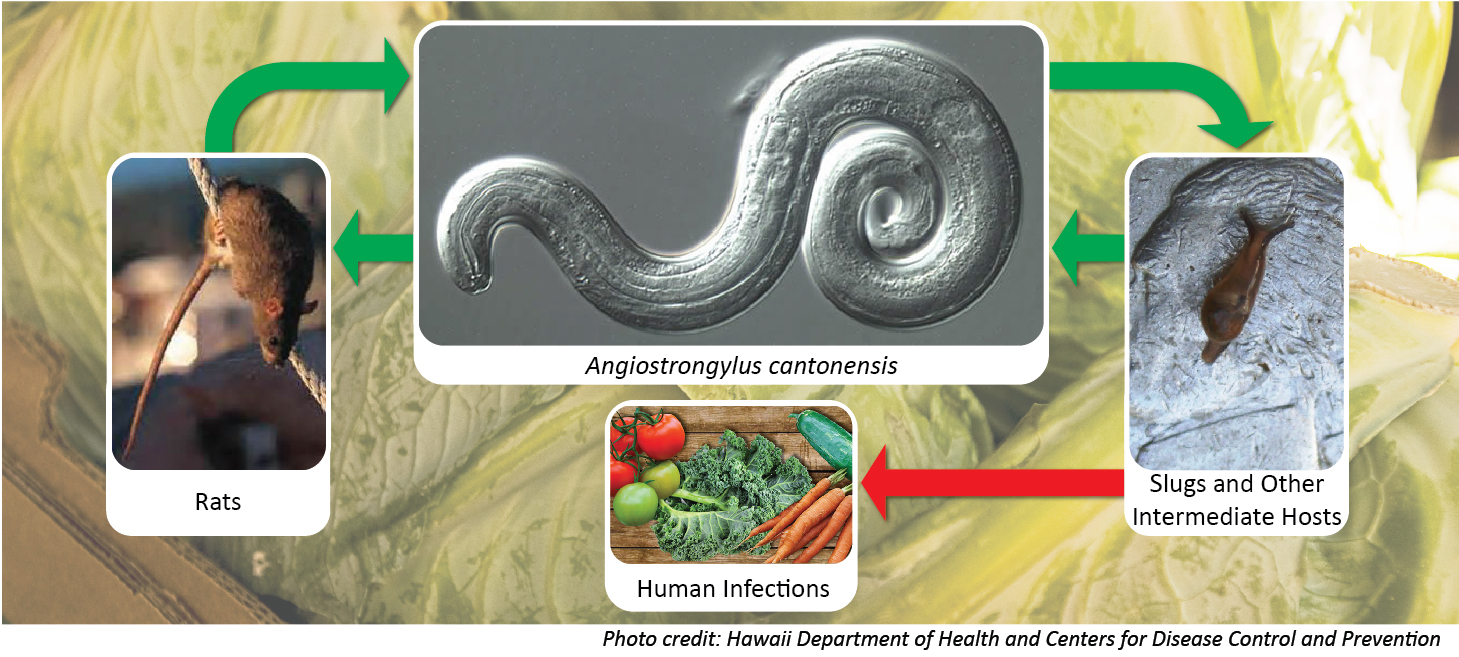 1. Get rid of rats and the problem ceases to exist. Hmmm. - probably not going to happen.
2. The picture of the contaminated slug is on Jefferson's head on a nickel - that's small!
3. So, don't handle slugs without disposable gloves, Don't simply sweep up or vacuum rat feces, I heard the solution is to lightly wet it down and scoop it up with gloves on and dispose of the gloves when pau. I can't tell you how many slugs I've scooped up and thrown away.
4. Wash your produce really well. It's a good idea to do that anyway.
5. Don't eat raw slugs - ewww - or freshwater prawns or shrimp without properly cooking them.
Best advice: take a peek at the Hawaii Department of Health website. If you don't have a computer or smartphone, head over to the library and use theirs.
Stay safe and wash your vegetables!
Aloha,
Mo